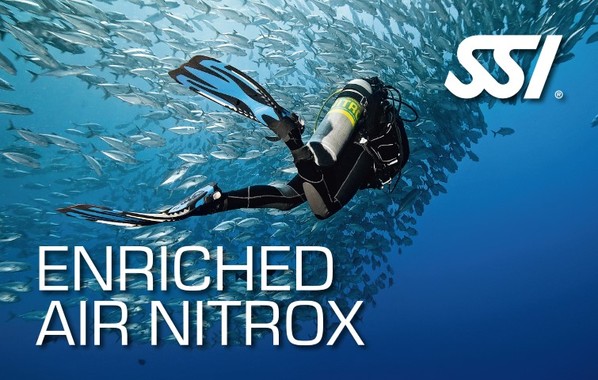 SSI ENRICHED AIR NITROX SPECIALTY
Why should you go for Enriched Air Nitrox specialty?
The SSI Enriched Air Nitrox program will teach you how to safely plan dives and dive with enriched air mixtures up to 40% oxygen. It's also one of the most popular specialties in the world of scuba.
Diving with enriched air can increase the limits of non-compression, increase safety and at the same time reduce the length of your surface intervals.
What will you learn?
You'll learn why diving with enriched air gives you more bottom time, along with enriched air equipment considerations. During a practical session, and two optional (or required) scuba dives, you'll:
Discuss managing oxygen exposure.
Practice analyzing oxygen content in your scuba tank.
Set your dive computer for diving with enriched air nitrox.
REQUIREMENTS:
Min. required age: 10 years
OWD course certificate