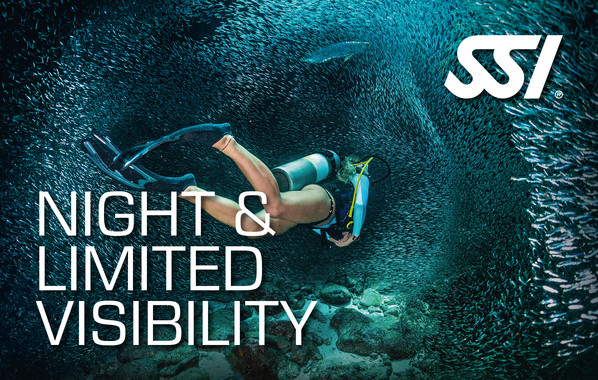 SSI NIGHT DIVING AND LIMITED VISIBILITY SPECIALTY
Mysterious, yet so alluring
Who should take this course?
Although you've been scuba diving at a site many times before, it becomes something entirely different at night. The scene changes as day creatures retire and nocturnal organisms emerge. If you've wondered what happens underwater after the sun goes down, this is definitely the right specialty for you!
What will you learn?
This specialty gives you the skills and concepts required to safely and comfortably dive at night or in limited visibility conditions. During three night dives, you'll practice:
Light handling and communication techniques.
Entering, exiting and navigating in the dark.
Identifying how plants and animals differ or change behavior at night.
REQUIREMENTS:
Min. required age of participants: 10 years
OWD course certification
It's time to discover creatures you've never seen before. Sign up for the Night Diving specialty now!