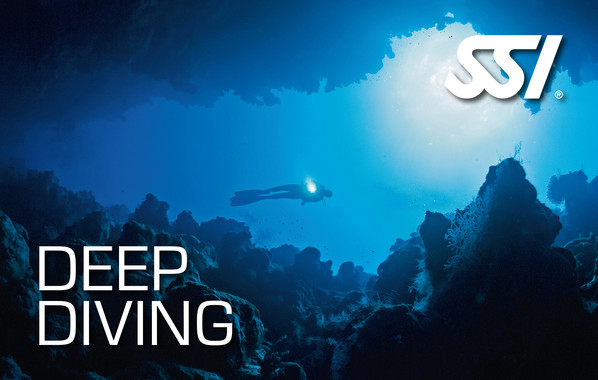 SSI DEEP DIVER SPECIALTY
The lure of the deep
Why take Deep Diver specialty?
There's something exciting and mysterious about exploring deeper dive sites. Whether it's a certain wreck you always wanted to check out, or some crazy underwater reef on a deeper level. In order to stay safe when going under SSI Deep Diver specialty is the right choice for you. It will allow you to dive up to the depth of 40m!
What will you learn?
Your training starts by reviewing reasons for deep diving and how important it is to know your personal limits. During four deep dives with your instructor, you'll go over:
Specialized deep diving equipment.
Deep dive planning, buddy contact procedures and buoyancy control.
Managing your gas supply, dealing with gas narcosis and safety considerations.
REQUIREMENTS:
min. age of participants: 15
OWD certification
Time to explore that sunken ship you always wanted. Book your Deep Diving course now!