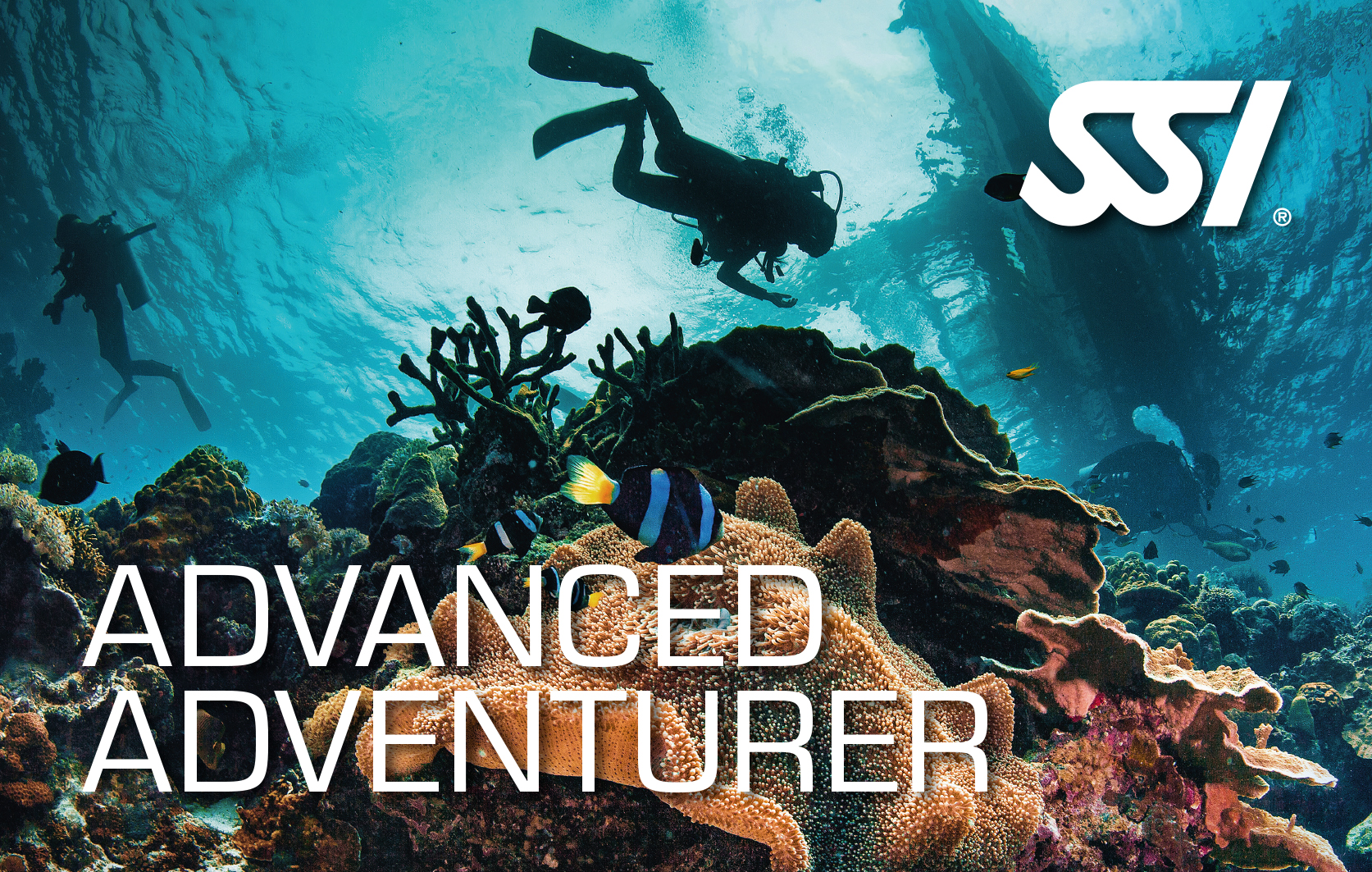 SSI ADVANCED ADVENTURER
Why take Advanced Adventurer course?
The Advanced Adventurer course helps you build your diving confidence while improving your scuba diving skills. It's a great way to continue your diving education. Gaining key diving experience under the watchful eye of your instructor will improve your well-being in the water and make it harder for you to find yourself in unenviable situations.
This program allows you to do five different open water dives from five SSI Specialty programs:
• Underwater navigation
• deeper diving (from 18m to 30m)
• three other dives from different specialties of your choice
Advanced Adventurer course takes approx. 2-3 days.
REQUIREMENTS:
• completed OWD PADI or SSI beginner diving course (or an initial diving course license from another known diving organization)
• Minimum age of participants: 10 years (12 years if Deep Dive is included)
Are you ready for an upgrade? Don't wait a minute longer and book your Advanced Adventurer course now!