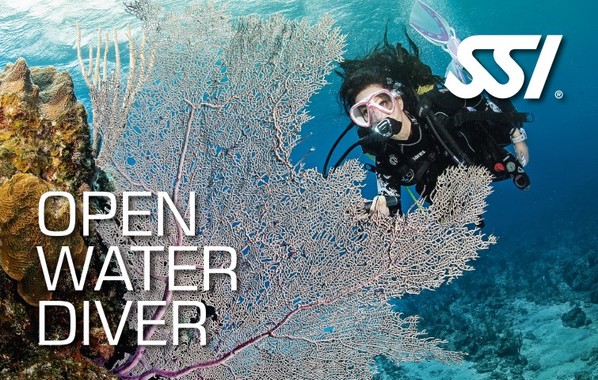 SSI OPEN WATER DIVER COURSE
Have you tried scuba and just like us discovered your new favourite sport?
Have you always wanted to take scuba diving lessons, experience unparalleled adventure and see the hidden world beneath the waves?
THIS IS WHERE IT BEGINS!
Why Open Water Diver course?
The Open Water Diver is the first step in diving education. It gives you the freedom to dive with your buddy without the supervision of a professional. Once you have successfully completed the initial diving course, you can dive to a depth of 18 meters.
You will learn the basics of scuba diving, as well as basic techniques of swimming underwater. You'll get to know the diving equipment and at the end of the course you'll be able to assemble and disassemble it yourself. :) To obtain a license, each diver must process and master five chapters of the theory, perform five dives in low water (pool or pool-like conditions) and have four dives in open water (sea or lake).
How long does Open Water Diver course take?
Our diving courses are based on performance and not speed. This means that you can proceed to the next level only when you show the mastery of the necessary skills or performing exercises and assignments. This allows you to progress at your own pace, without pressure and at the same time turn you into a great and, most importantly, capable and smart diver. The minimum time to complete the course is 3 days.
All courses are conducted on the Slovenian coast in Bernardin and other locations, where we take you with our water Porsche. :)
Dates are set by prior arrangement. Option for private or group courses. Complete flexibility.
REQUIREMENTS:
OWD can be done by anyone with normal health and in relatively good physical condition.
min. age requirement: 10 years
Looking for new adventures that will turn your world upside down? Don't hesitate and book now!